…and how they managed to make 51% of the workforce commute CO2 neutral.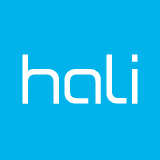 The office furniture manufacturer from Eferding in Austria is a winner of the Climate Protection Award and the Austrian Eco-Label. As the only company in the industry, hali has signed the klimaaktiv pact and wants to have climate-neutral production by 2025. In addition to Scope 1 and 2 emissions, they also want to reduce the commute emissions of their employees, which fall under Scope 3.
In mid-May 2022, the Pave Commute app was introduced at hali. The 240 employees are thus offered the opportunity to track their sustainable commutes and receive points for them. Since January 2023, a reward system has also been introduced, which has once again increased the app's popularity.
hali has come up with a lot of ideas to change commuting behavior in the company for the better. In addition to the introduction of job bikes, a Pave Commute Workshop has also been held.
Join us on an enlightening journey where 3,200 eco-friendly commutes have been thoroughly validated, resulting in a remarkable 3.8-ton reduction in CO2 emissions during the daily commute.
Discover how hali ingeniously and successfully incentivized their dedicated employees to wholeheartedly embrace eco-conscious commuting. This invaluable and transformative experience has the potential to revolutionize and elevate your company as well. Dive headfirst into the fascinating intricacies of this inspiring success story and immediately download the comprehensive case study. In doing so, you will unveil effective strategies to significantly enhance your company's environmental impact while simplifying and optimizing your workforce's daily commute. Take a proactive and resolute step toward a brighter and more sustainable future.
"Colleagues talk more openly about how they commute to work and are more aware of the impact on the environment. I recommend Pave Commute because it's a great way to show employees how environmental stewardship can work."