Meet the future of the commute.​
Pave Commute works by combining behavioral science with AI to help your team find a better commute, and rewarding them for making sustainable choices.

Keep scrolling to learn more!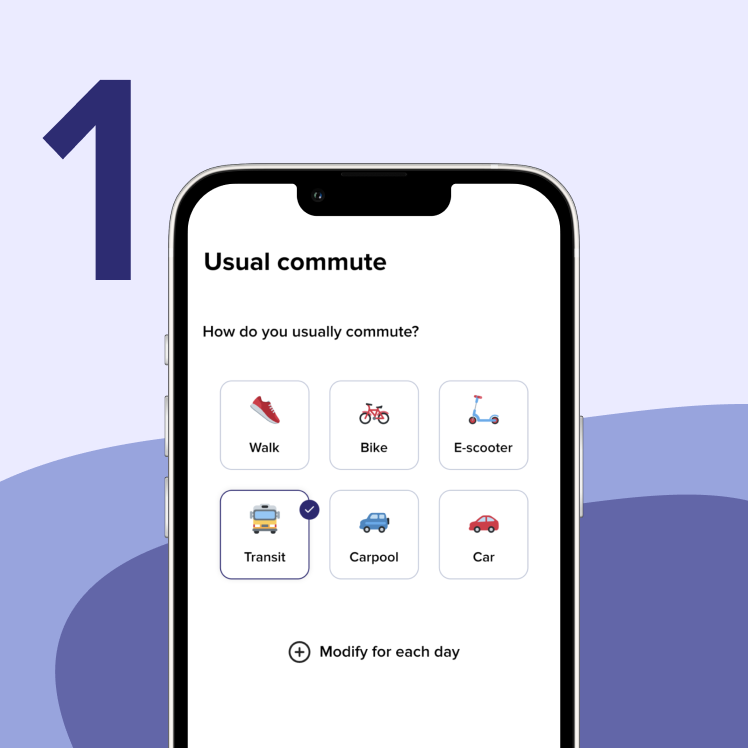 Tell Pave Commute about your commute schedule and preferences.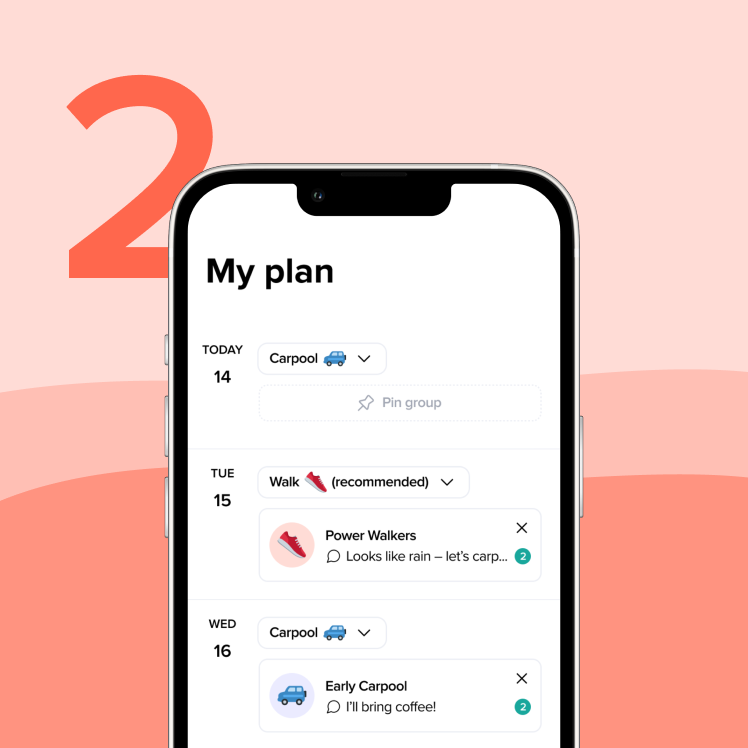 Get matched with a better commute, and teammates who can share trips or support you with the best mode for you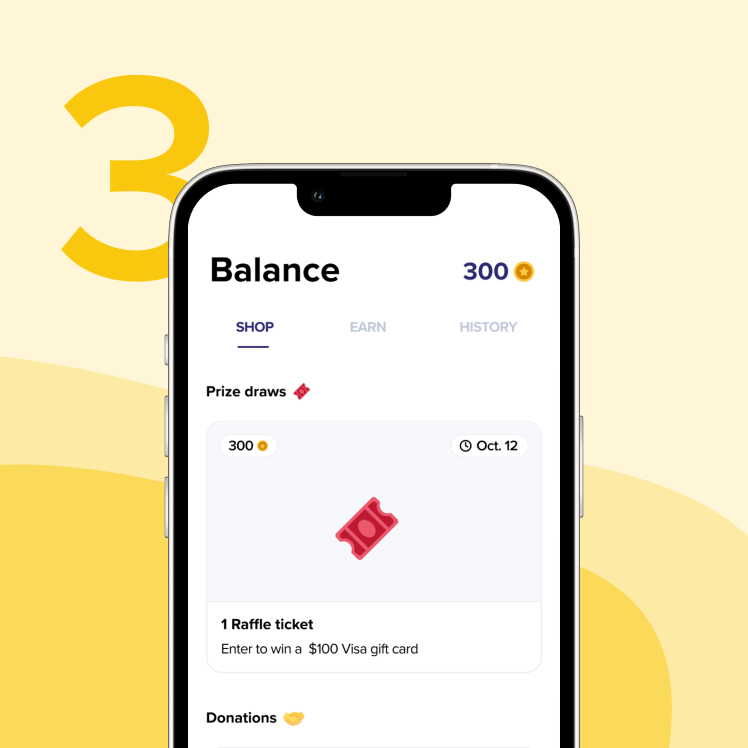 Earn rewards for making sustainable transportation choices!
A program to support every commuter in your organization
Pave Commute helps everyone on your team choose the best commute for them, connects them with colleagues, and rewards them for making smarter choices.
Help your team carpool reliably and flexibly … and reward them for making smart choices

Help your team choose an active commute … and reward them for making smart choices.
Help your team make the most of their time … and reward them for making smart choices.
A perfect mix of benefits tailored to your workforce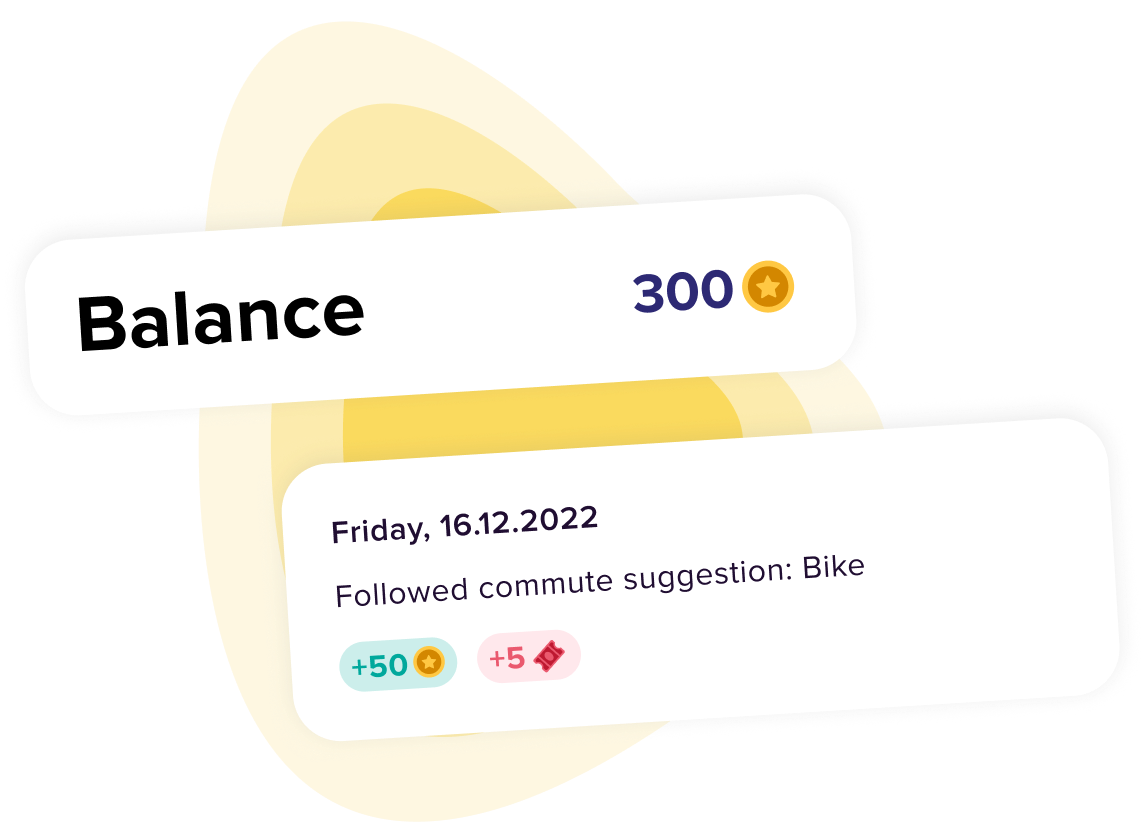 Incentivize sustainable commute choices
Pave Commute automatically rewards commuters with Coins for saving CO2 by sharing rides, taking transit, or choosing an active commute.
By letting commuters redeem Coins for gift cards from premium brands and global retailers, cash rewards, and even charitable giving, Pave Commute makes offering world class commuter incentives simple.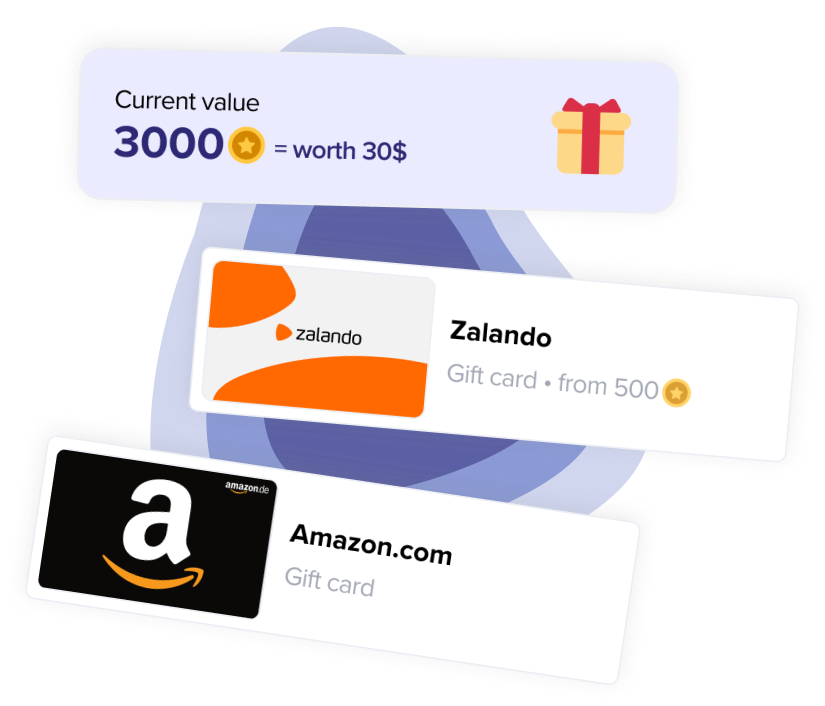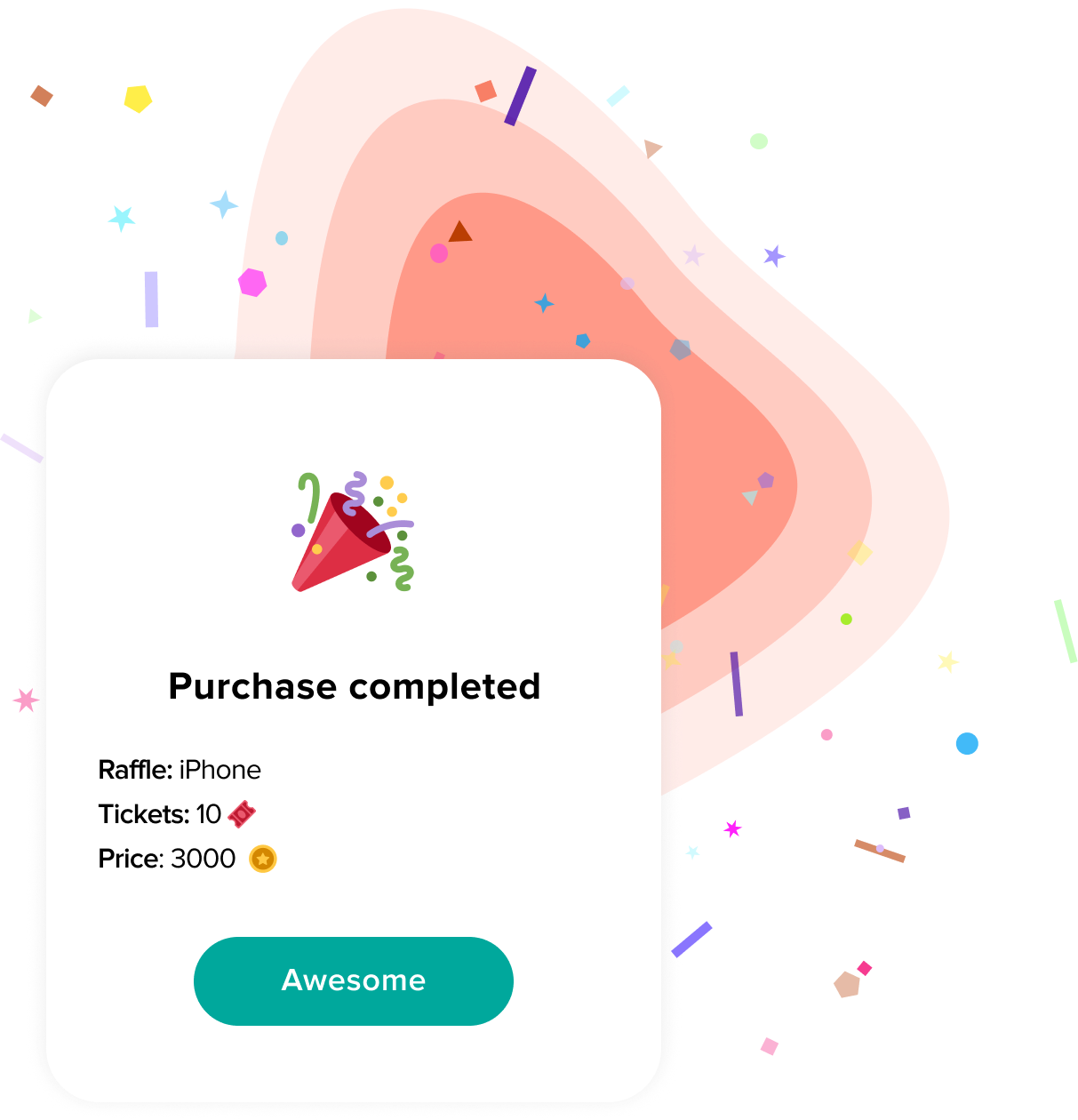 Optionally, add unique rewards your team will love, like VIP parking, corporate swag, raffles for concert tickets – the only limit is your imagination.
A proven program in a fun-to-use app
Pave Commute uses behavioral science and an intuitive user experience to adapt to and improve the daily commute for every employee – even the ones who normally drive to work.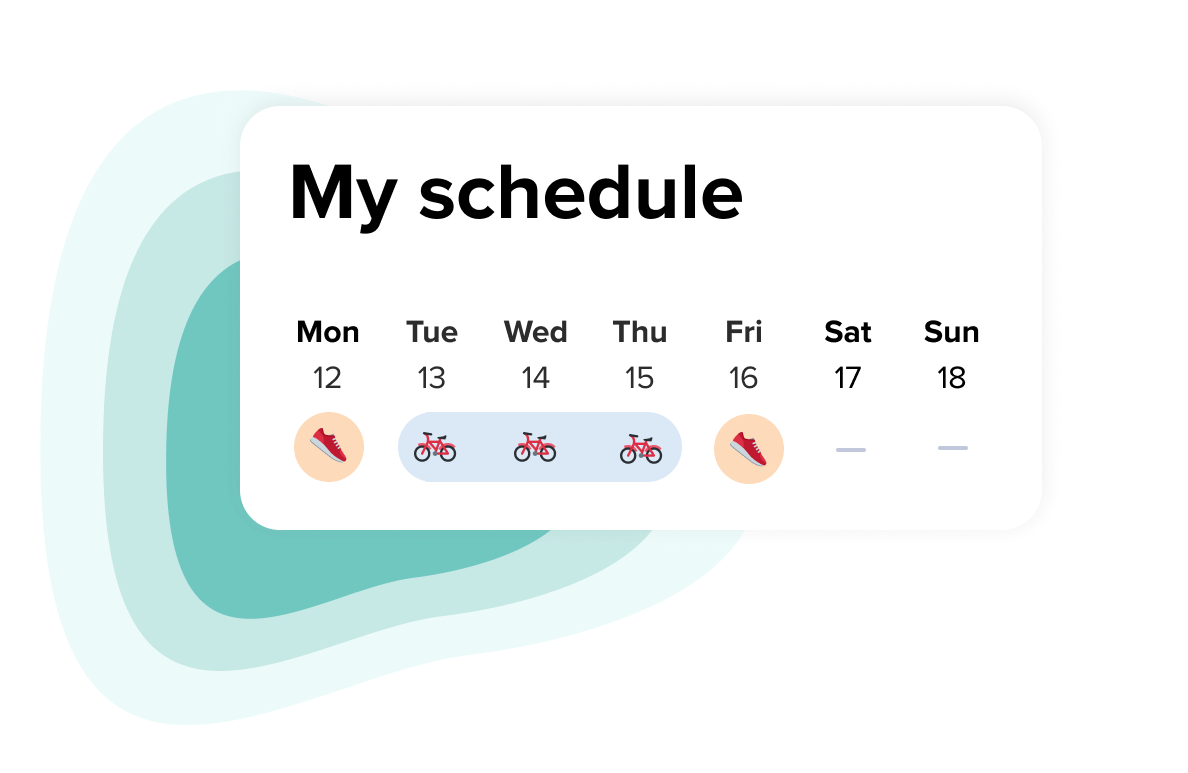 Dynamic commute recommendations
Our advanced commute algorithm gives employees the best-fit commute to your employees every day – and adapts dynamically to their changing circumstances..
Let your employees show evidence of their sustainable commuter behavior and receive their well-deserved rewards. The result: Happy employees and 100% validated CO2 savings.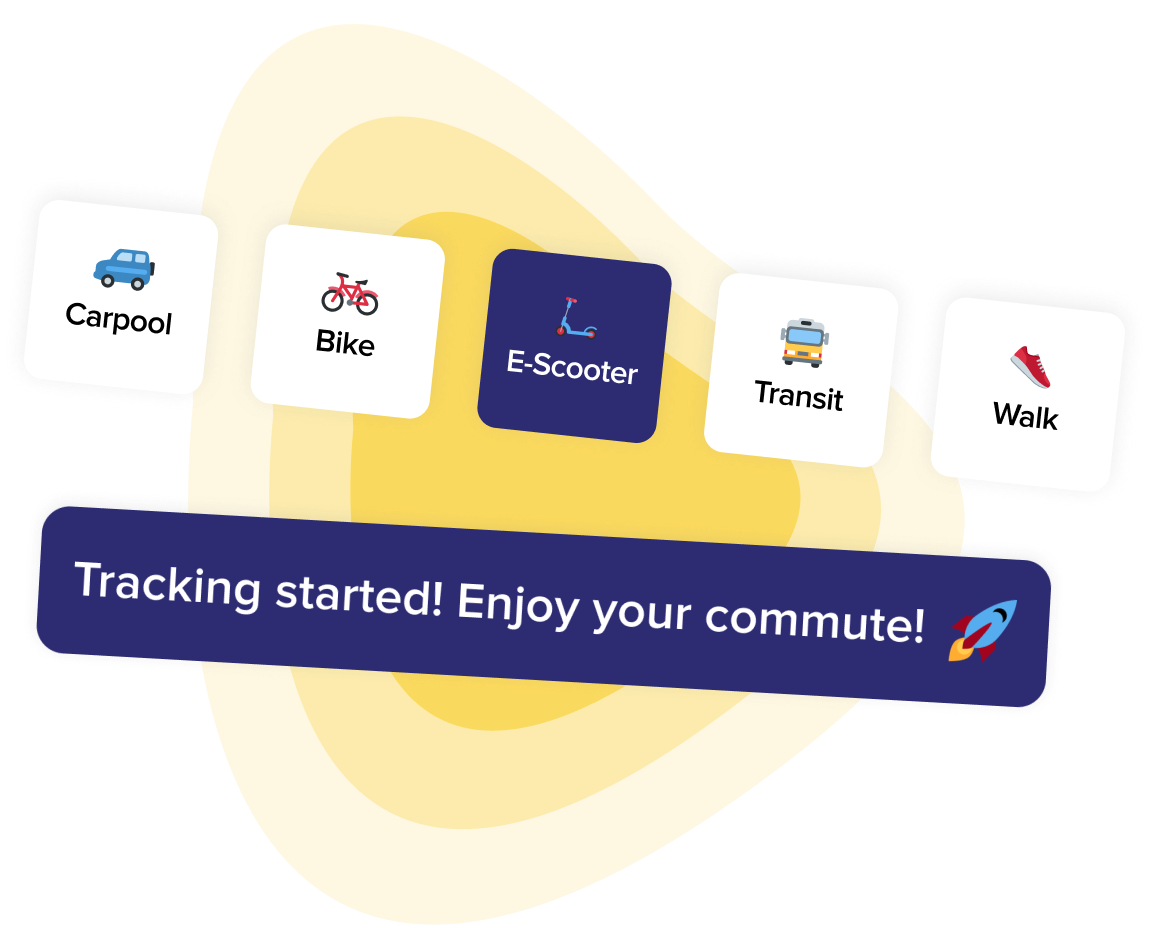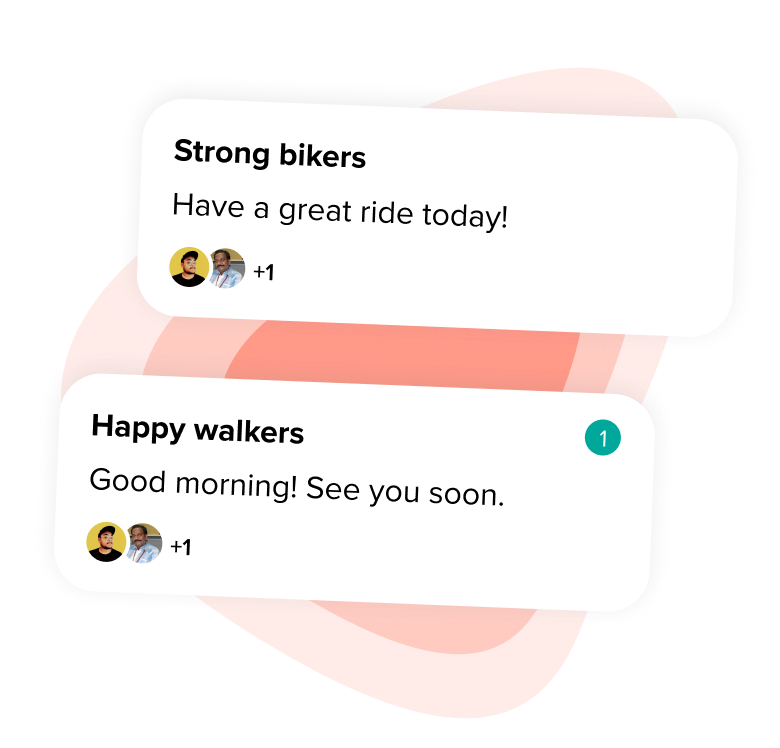 Personalized Commute Groups
Social support has a proven impact on forming new habits. Leverage the network effect to help commuters stick to smart choices, build resilient carpool networks, and provide a built-in back-up plan for whenever their transportation needs change.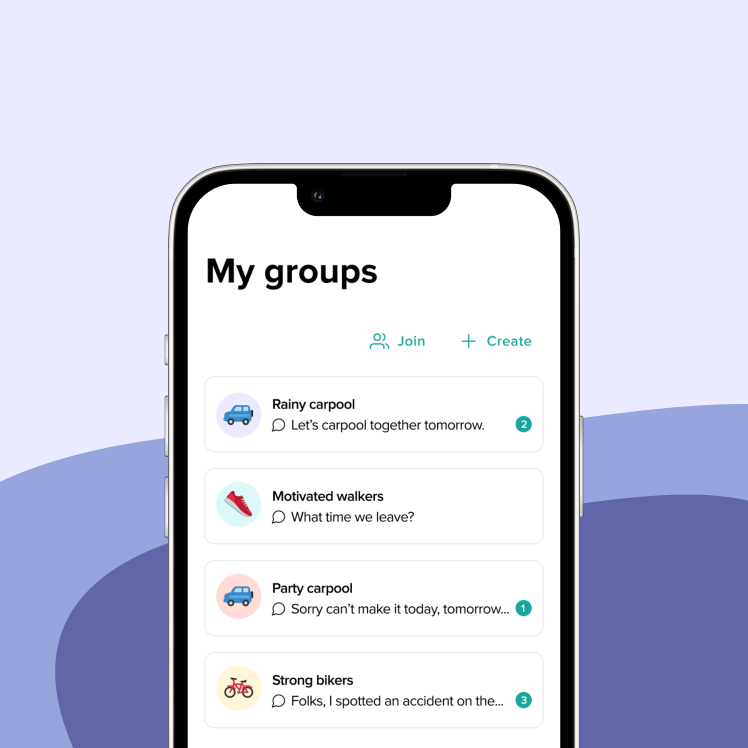 Pave Commute groups make it easier for employees to share rides so they can save money and time while reducing traffic and CO2 emissions.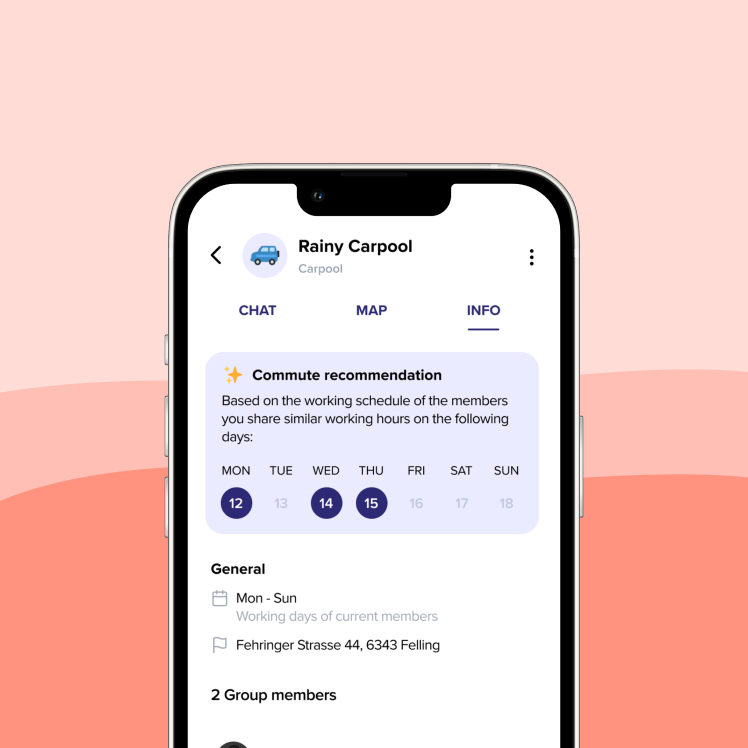 The app provides dynamic group matches each week for commuters with similar routes, preferences, and schedules. Every group has a recommended mode, such as carpool or public transit.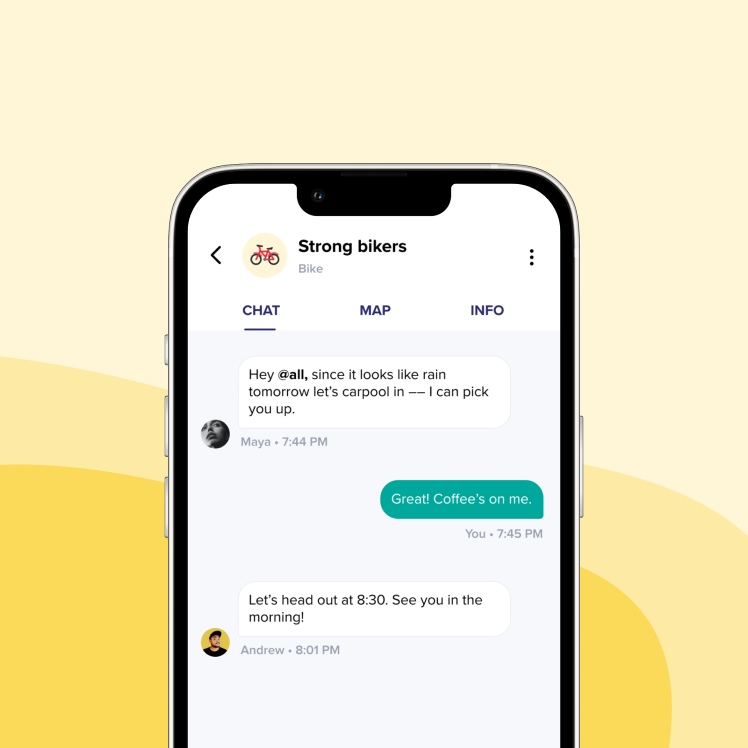 In the group chat employees can make travel plans, get advice or support, and share costs – any time, whatever the mode – so they can commute with confidence.
A culture of smart commuting starts with peer-to-peer support and engagement. Pave Commute lets employees connect directly with fun and intuitive group chat based on shared commute preferences.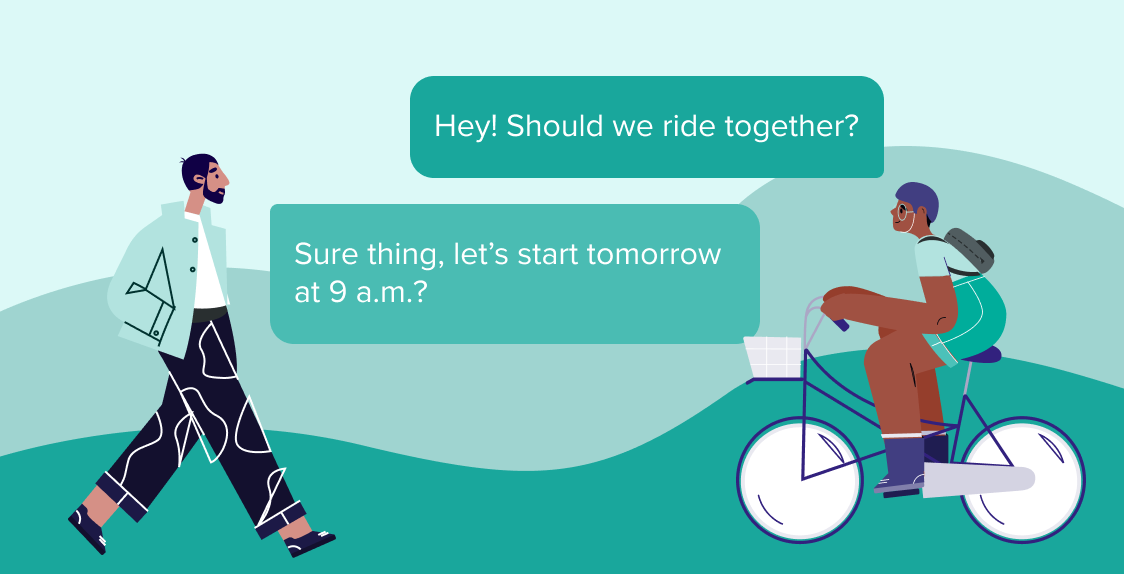 Carpooling for the real world
Pave Commute is different from traditional employee carpool apps because it combines individual preferences with a network approach to build new habits that are dynamic and resilient.
Before
After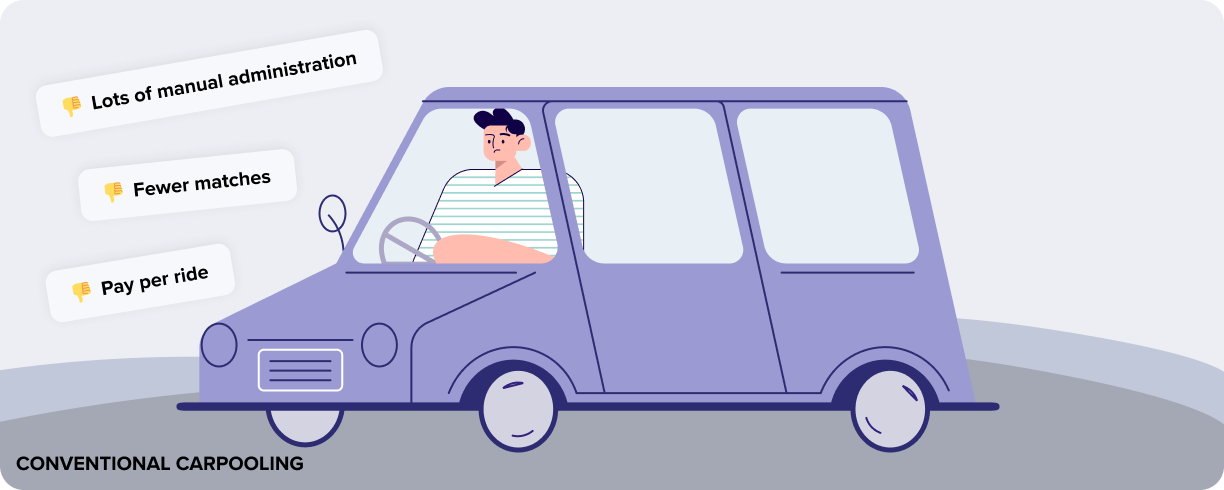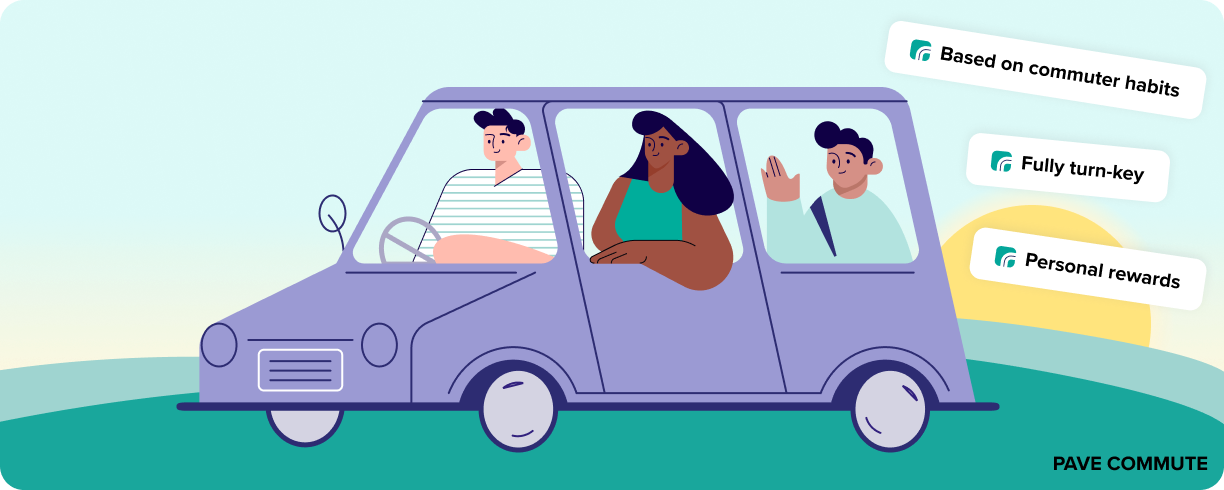 Before
After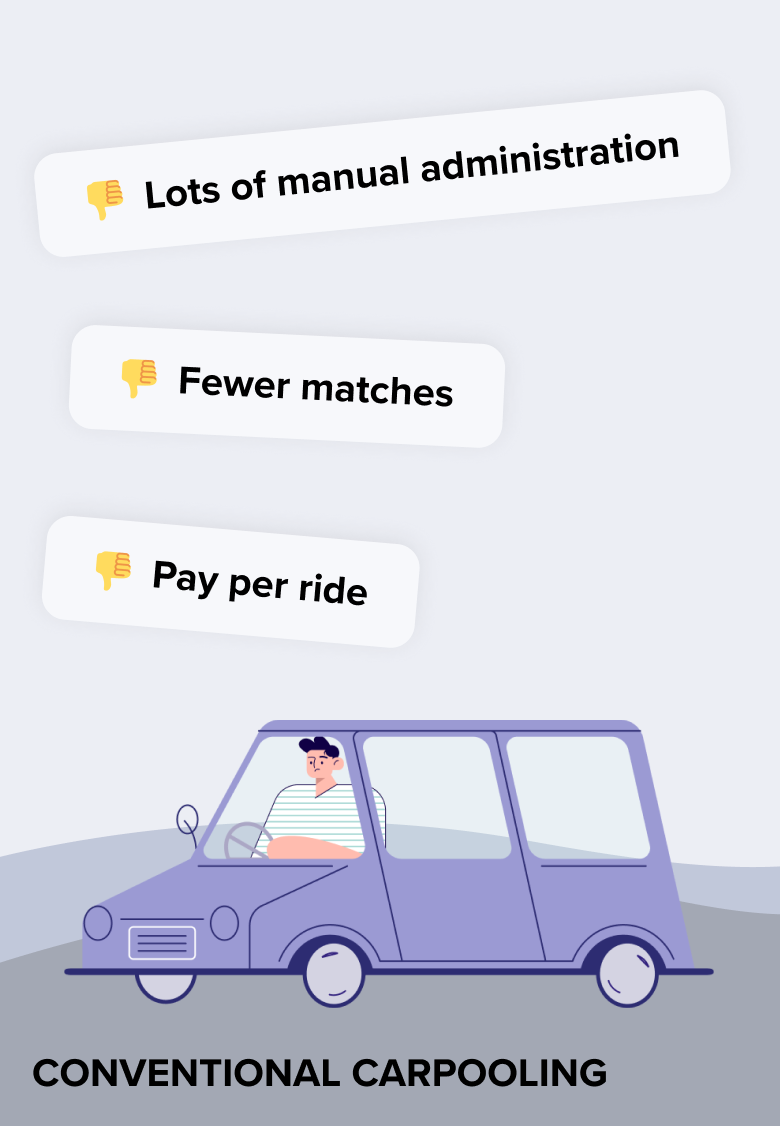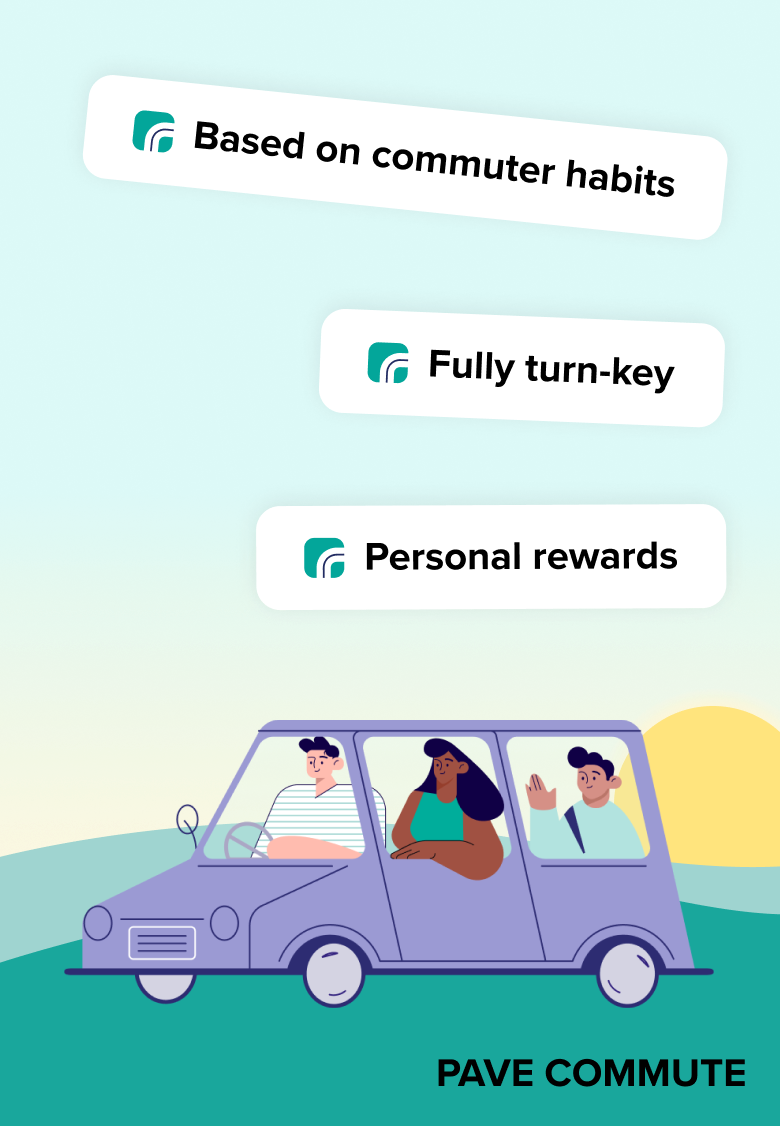 Results that mean business
Pave Commute applies behavioral science, artificial intelligence, and peer-to-peer connections to support every commuter, every day, so you can reduce parking demand, traffic and CO2.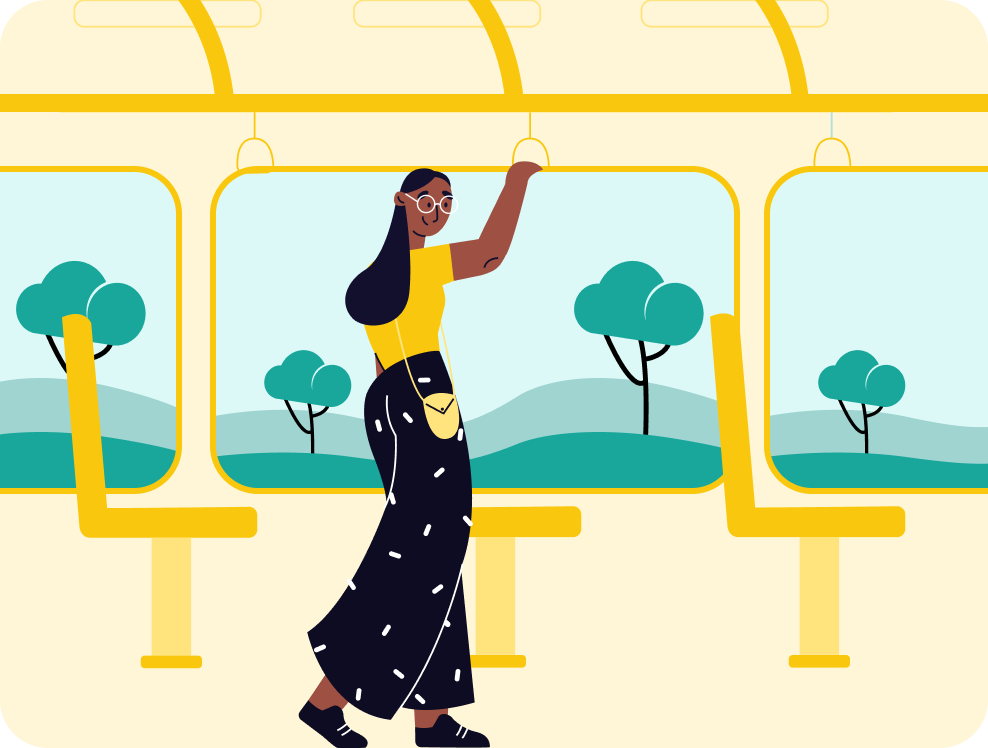 Pave Commute is a turn-key benefit program that works without hands-on administration to automate world-class commuter incentives and provide every employee with support for their trip to work.
Understand engagement and commute patterns over time, track employee savings and incentive spend, and visualize CO2 reduction in real time based on validated trip data – all in a single intuitive dashboard.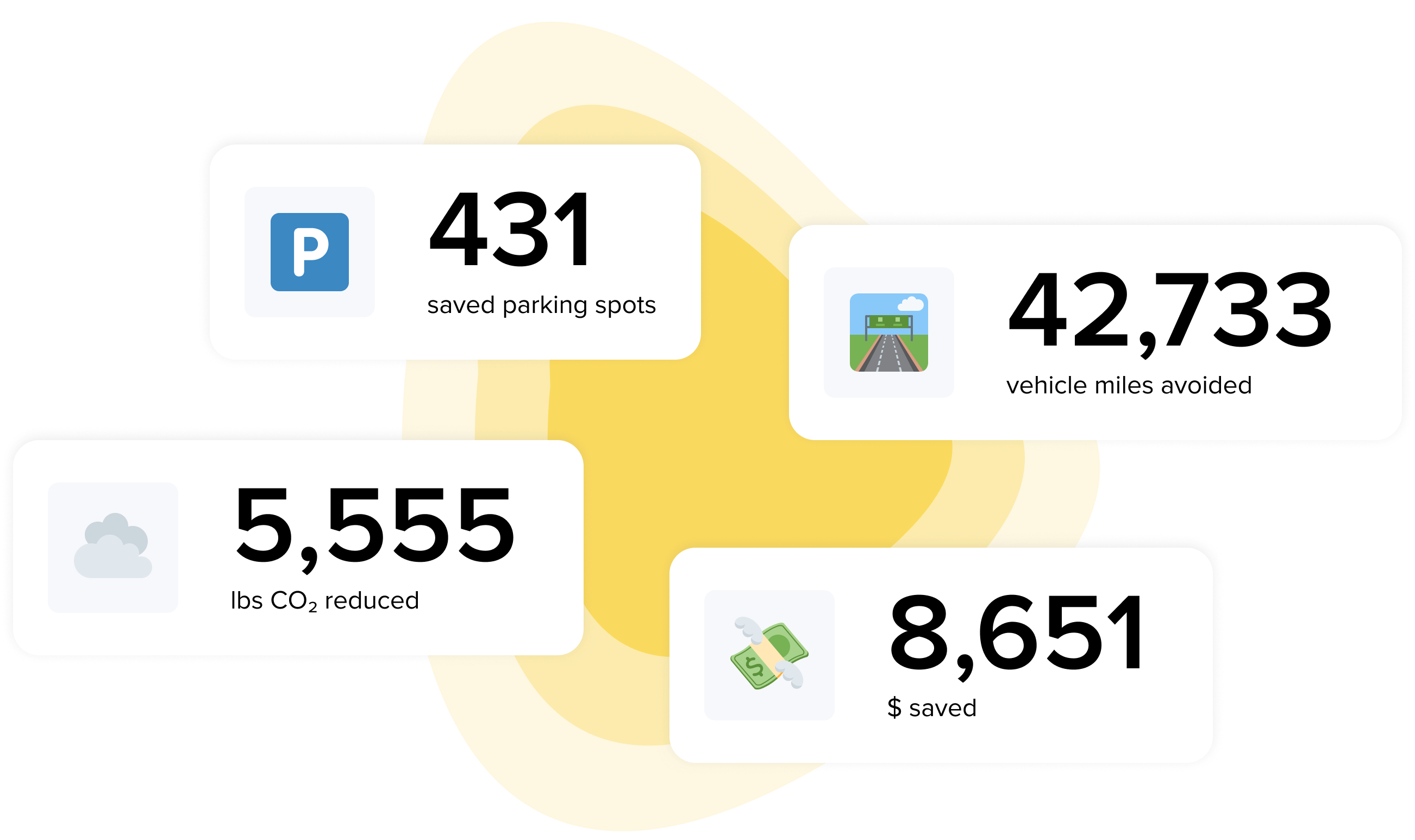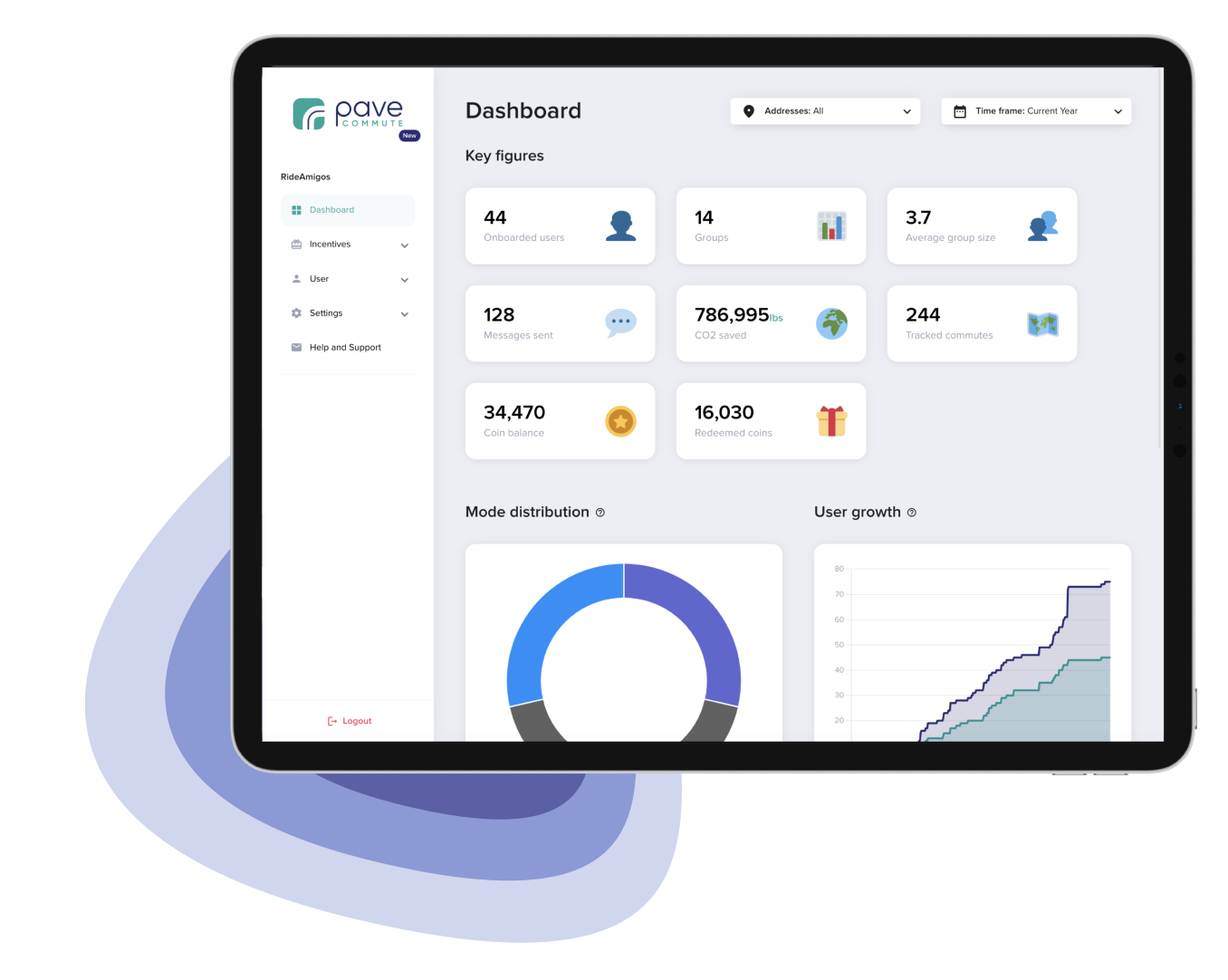 Enterprise support and success
Launch Pave Commute with a few clicks! Launch kits designed with your team in mind will help get the word out, and then the app's built-in gamification and engagement program will do the rest. In-app user support is included with every enterprise package.
Give your team the benefit of a better commute!
Pave Commute is a benefit program employees love and it works for any size organization. See what's included and get started today!