With Pave Commute, B&R Industrial Automation has managed to save 8.6 tons of CO2 within 6 months by environmentally-friendly commuting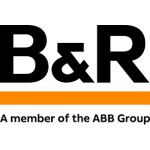 About B&R Industrial Automation
B&R Industrial Automation is a large industrial automation manufacturer with headquarters in Eggelsberg, Austria. In 2017 the company became part of the Swiss ABB Group. Today, B&R Industrial Automation is one of the world's leading solution providers for the automation of machines and factories. As part of the ABB Group's "Mission to Zero," B&R Industrial Automation is making it a priority to empower and incentivize all of its 2,300 employees in Austria to commute more sustainably.
The Pave Commute program, launched in September 2022, offers commuters to any of the 12 locations across the country support for finding more sustainable transportation options, including carpool partners, and payroll incentives of around $10 per month. This simple strategy is grounded in behavioral science and designed to serve every individual, regardless of their work location or access to various modes of transportation.
It is important that commuters receive adequate rewards for their sustainable commute. Benefits are a key element of the Pave Commute strategy. And in the case of B&R, this has paid off. For example, the average group size of carpools at B&R is 3 people. Hence, the potential for reducing traffic and parking costs is being well exploited.
If you would like to learn more about how B&R Industrial Automation accomplished this, you can request the full case study free of charge.