Last night's futurezone Awards 2023 at Palais Berg in Vienna was a celebration of excellence across eight categories. We're thrilled to be among the winners, alongside many other remarkable startups and companies.
300 guests at probably the most relevant annual summit of Austria's tech scene
Organized by the Austrian tech news platform futurezone, this event was a highlight for the national tech community, drawing around 300 guests. It was a gala night by KURIER Media House, celebrating this year's most innovative projects and ideas, with 24 finalists vying for honors in various categories.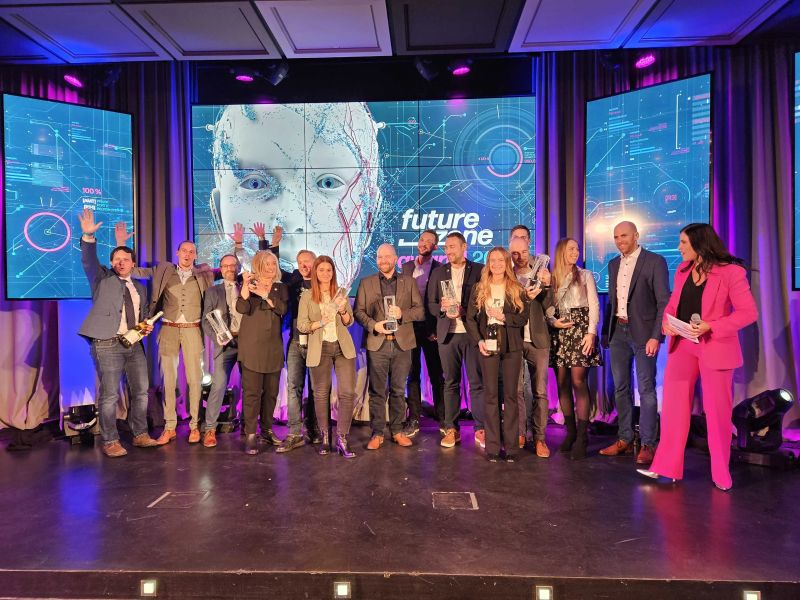 A vibrant mix of startups, researchers, and innovators graced the winner's photo at the futurezone Award 2023.
The gala kicked off with speeches by Thomas Kralinger, Managing Director of KURIER Media House, and Claudia Zettel, Editor-in-Chief of futurezone. Highlights included discussions on the potential and challenges of artificial intelligence, led by Carina Zehetmaier, President of Women in AI Austria, and Clemens Wasner, Founder of AI Austria and CEO of enlite AI. Claudia Zettel emphasized the importance of Austria's tech and startup scene and the role of the futurezone Awards in promoting innovative teams and ideas.
The winners were chosen by a jury of external experts and futurezone editors, recognizing individuals, companies, and institutions for their innovative projects. The top three in each category had the chance to showcase their solutions on futurezone.at and were invited to the gala.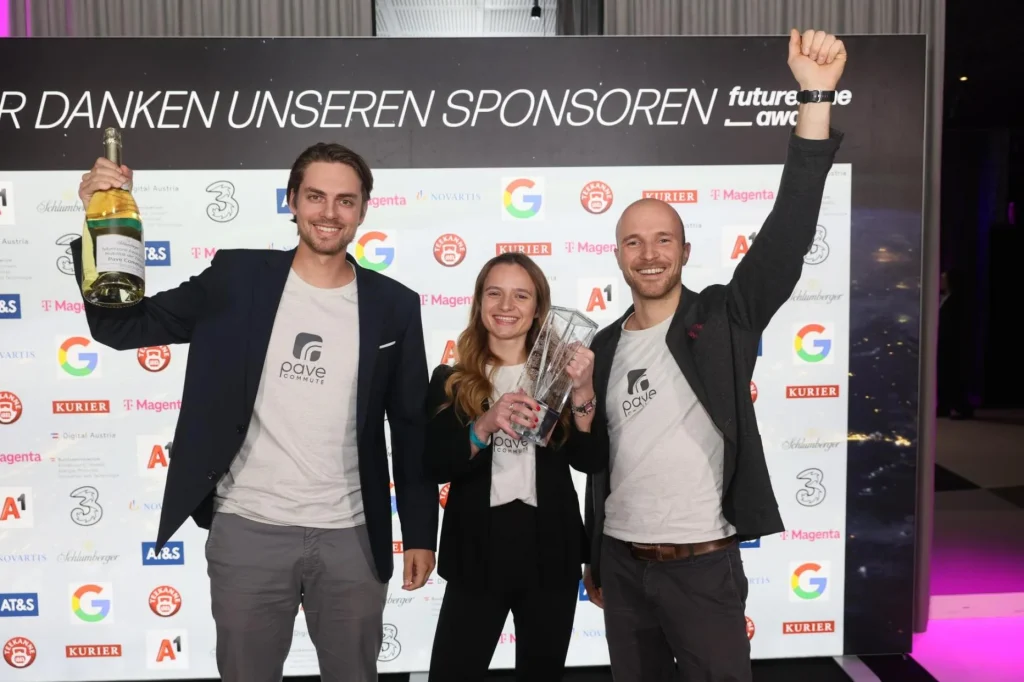 Pave Commute wins in the category Future of Mobility
The category Future of Mobility focused on innovative technologies and forward-thinking traffic concepts. The prize, sponsored by the Federal Ministry for Climate Action, Environment, Energy, Mobility, Innovation, and Technology (BMK), welcomed submissions of technologies and concepts for safely and sustainably transporting people and goods. Our cutting-edge commuter app, Pave Commute, impressed the jury, making us proud winners in this category.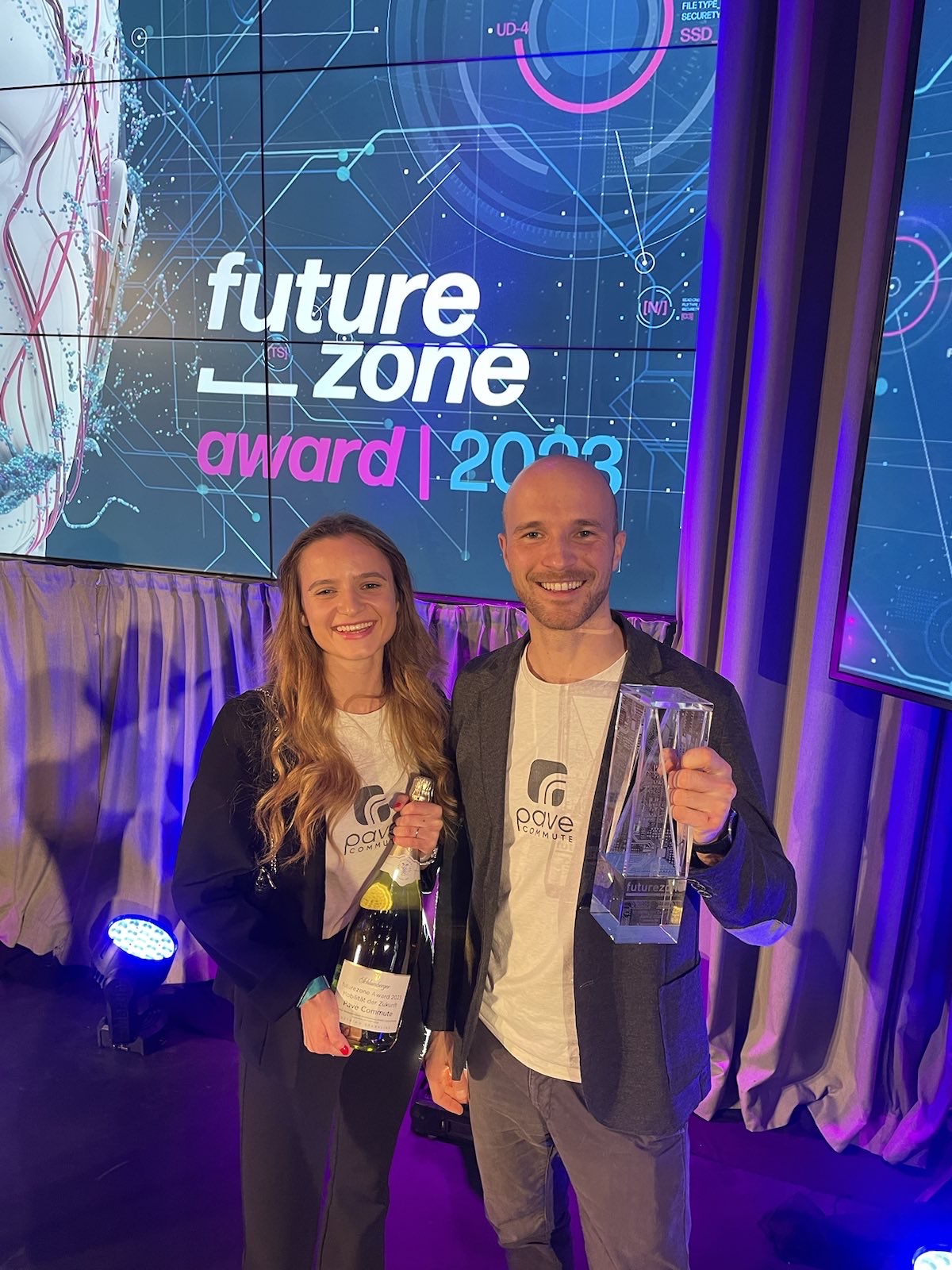 All winning teams enjoyed a trophy and celebratory champagne.
Nominees in 'Future of Mobility'
Two other startups competed in this category, making significant contributions to the transition towards efficient and sustainable transport systems.
Instadrive is reshaping electric vehicle leasing by combining elements of purchasing, renting, and leasing. It offers tailor-made E-car subscription models, similar to services like Netflix or Spotify, and helps users earn through CO2 certificate sales with its THG service.
triply, based in Linz, specializes in data-driven mobility analysis. It assists companies in developing suitable, sustainable mobility concepts for commuting employees. Last year, triply analyzed and advised more than 60 companies in 13 countries with its software.
The entire Pave Commute team extends warm thanks to the jury, the futurezone Award organizing team, and KURIER Media House for this honor. This recognition further fuels our drive to advance a future-ready mobility system in Austria, and we're confident that with a well-connected ecosystem of researchers, startups, investors, and more, we'll achieve this transformation.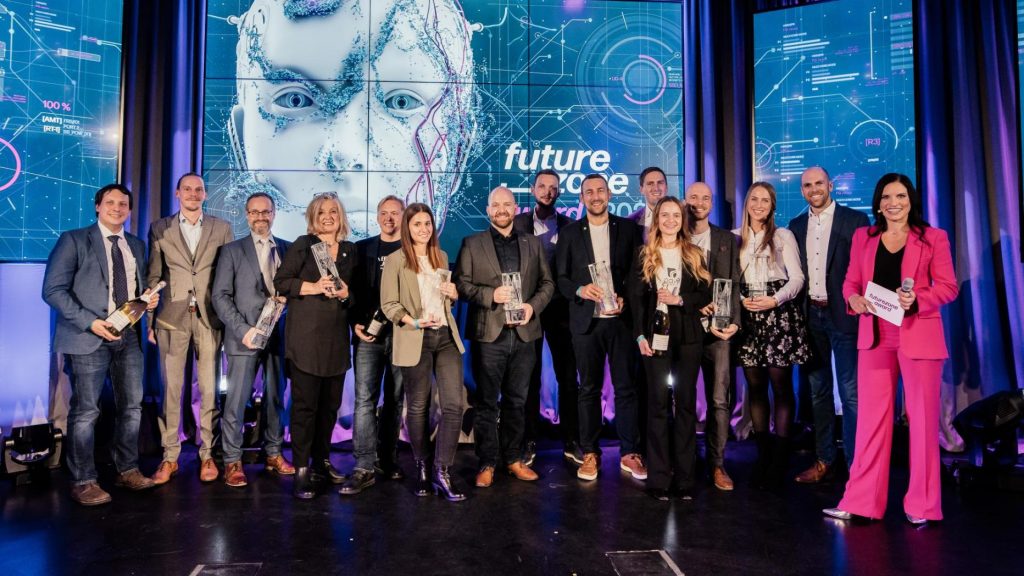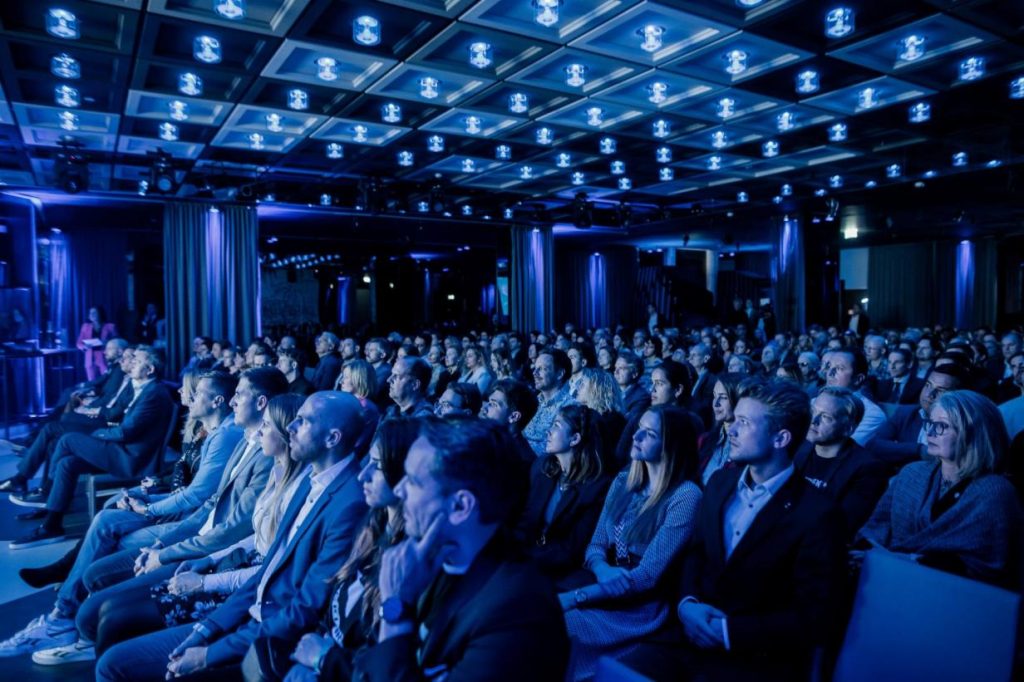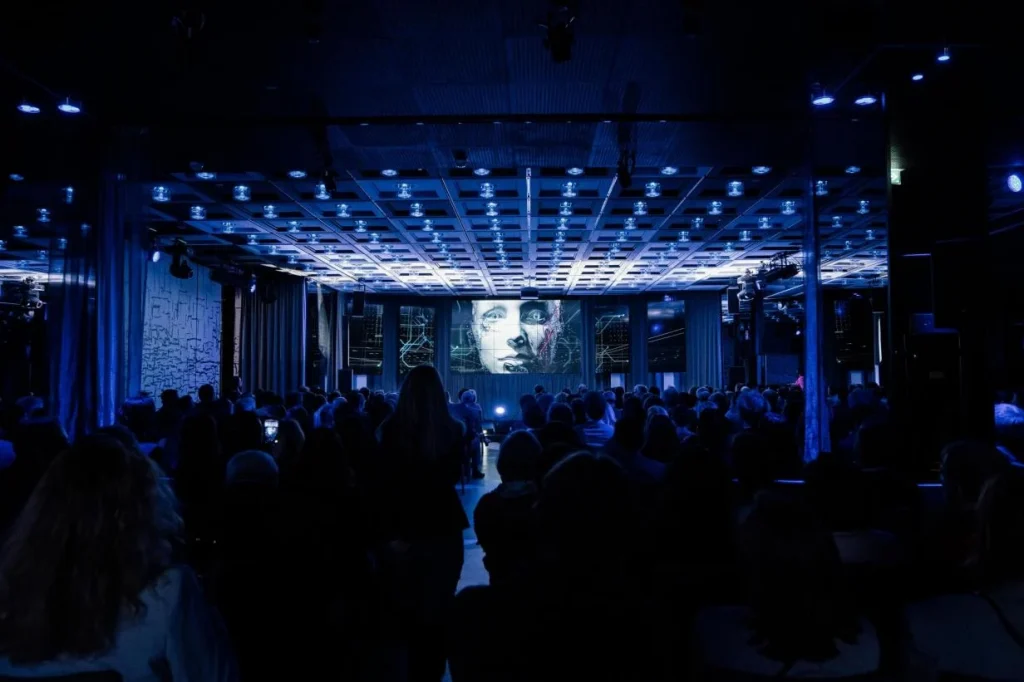 Credits: futurezone Award GmbH