Empower every employee to choose a better commute.
Pave Commute helps employees share rides, build sustainable habits, reduce traffic and parking costs, and take the stress out of getting to work.
Commuting is stressful, expensive, and hard on the environment.
Pave Commute is the simple, science-based commuter app and employee benefit that improves the commute experience while helping employees make more sustainable choices.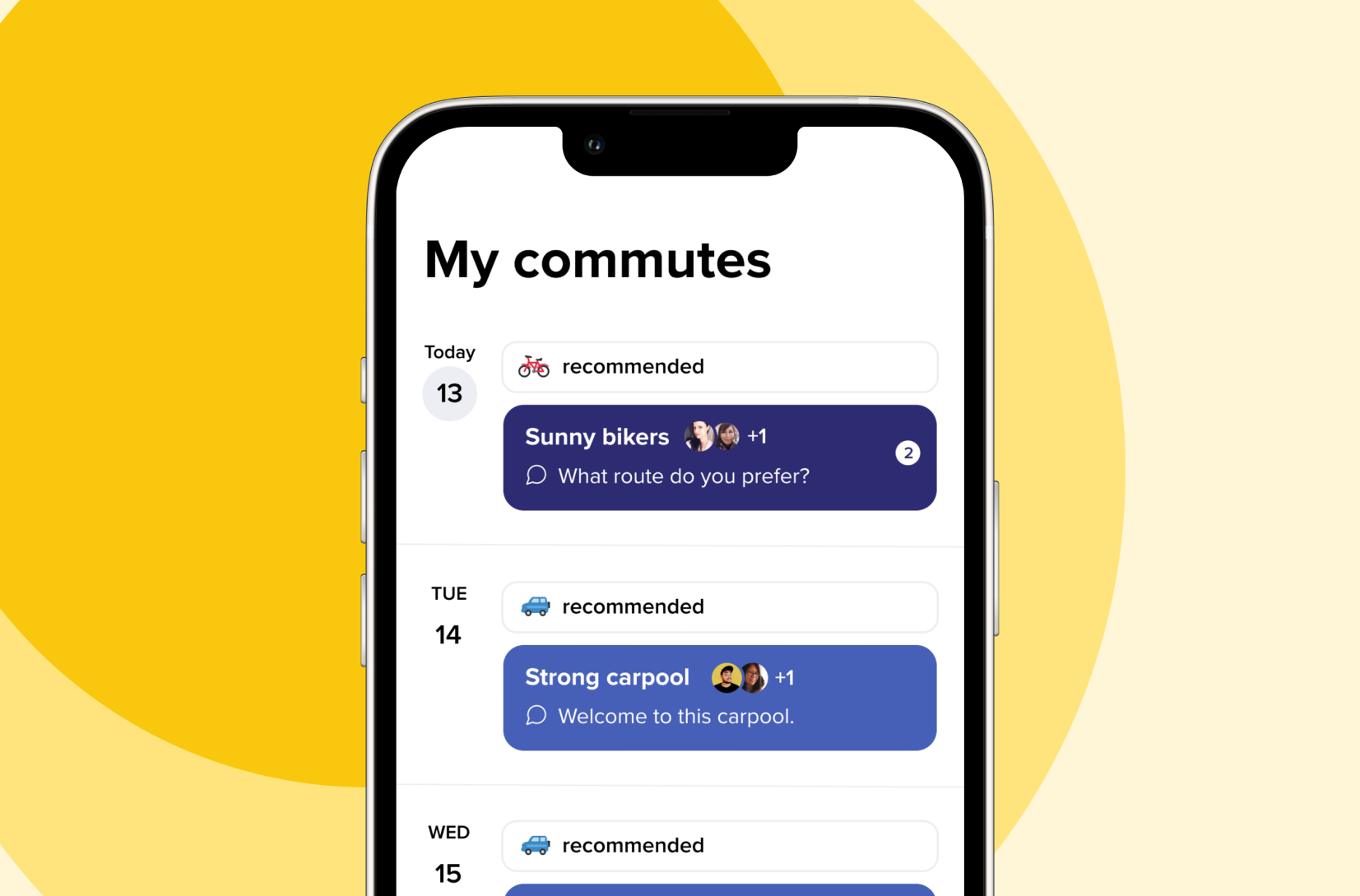 Personalized commute support for each employee.
Based on your employees' needs and preferences the app provides tailored commute recommendations, encouragement, and social support.
Reward sustainable choices.
Show your employees that their efforts are valued and make employee commutes another meaningful part of your corporate sustainability strategy.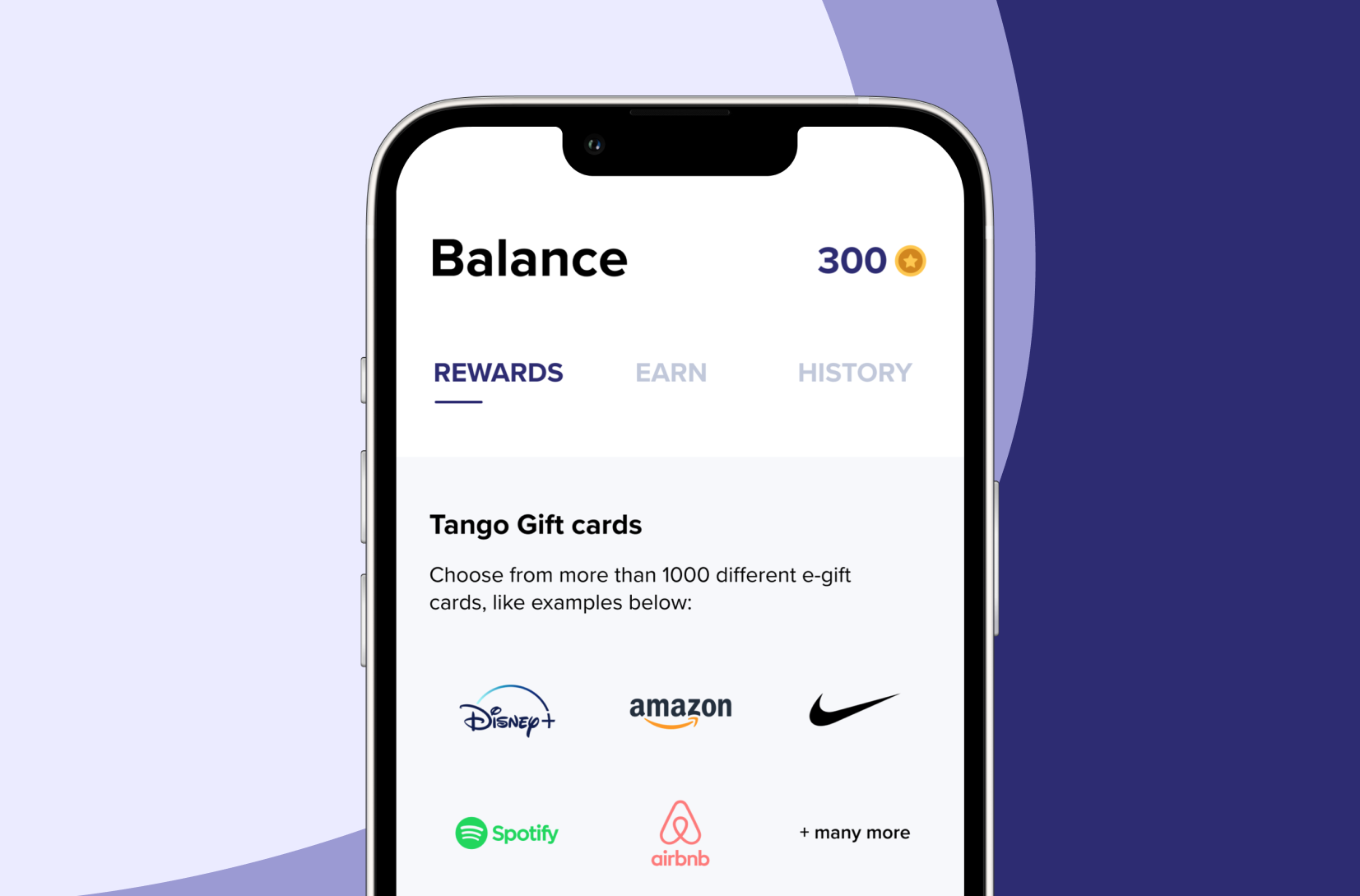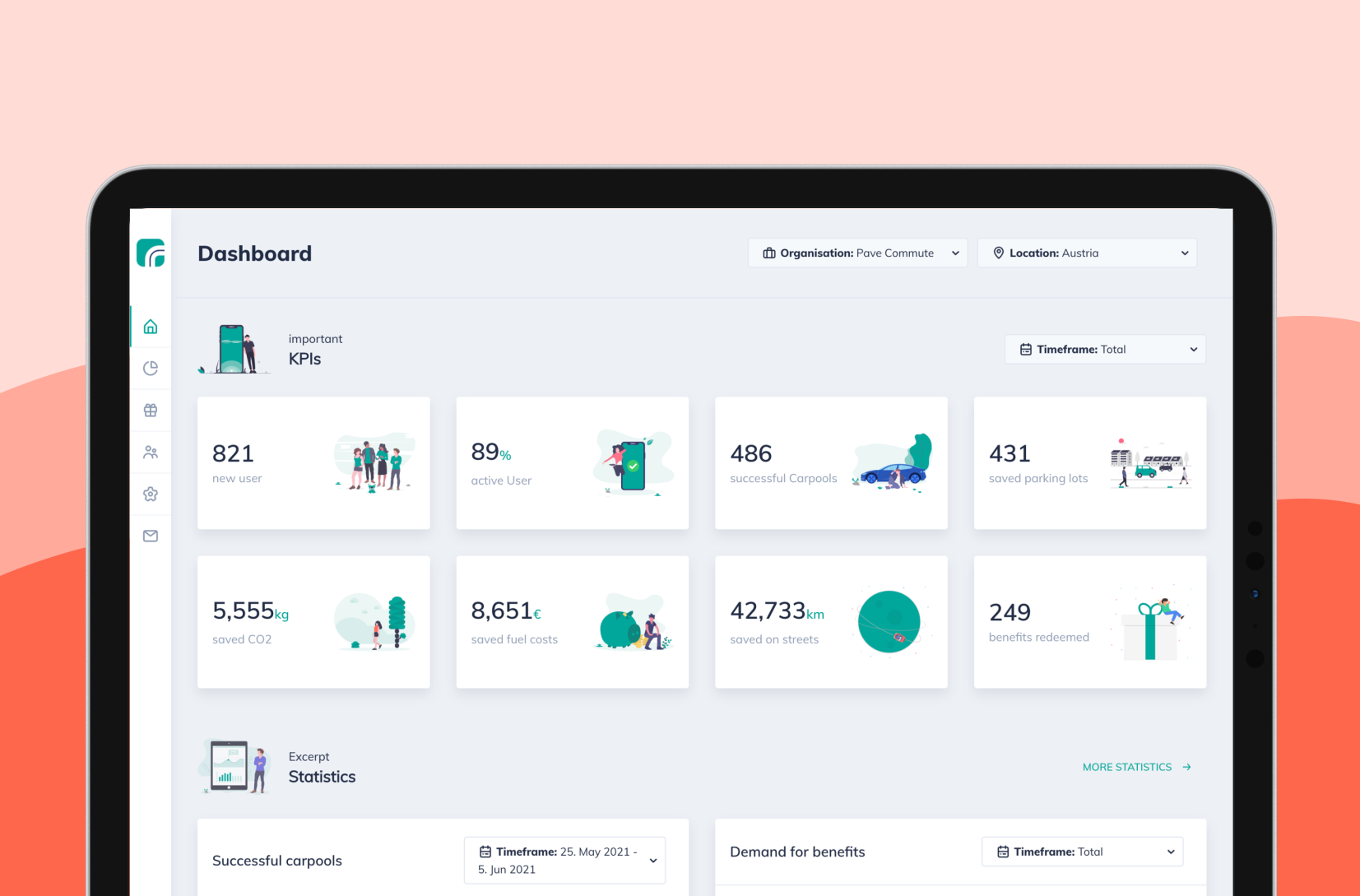 Results that mean business.
Pave Commute applies behavioral psychology, AI and engaging design to optimize employee commuting so you can reduce parking demand, traffic and CO2.
Today is a good day to commute by






People have unique lives, and their needs may change day to day. Their commute should too. Personalized support from Pave Commute helps them find balance, making it simple to make smart choices that match their schedule and personality.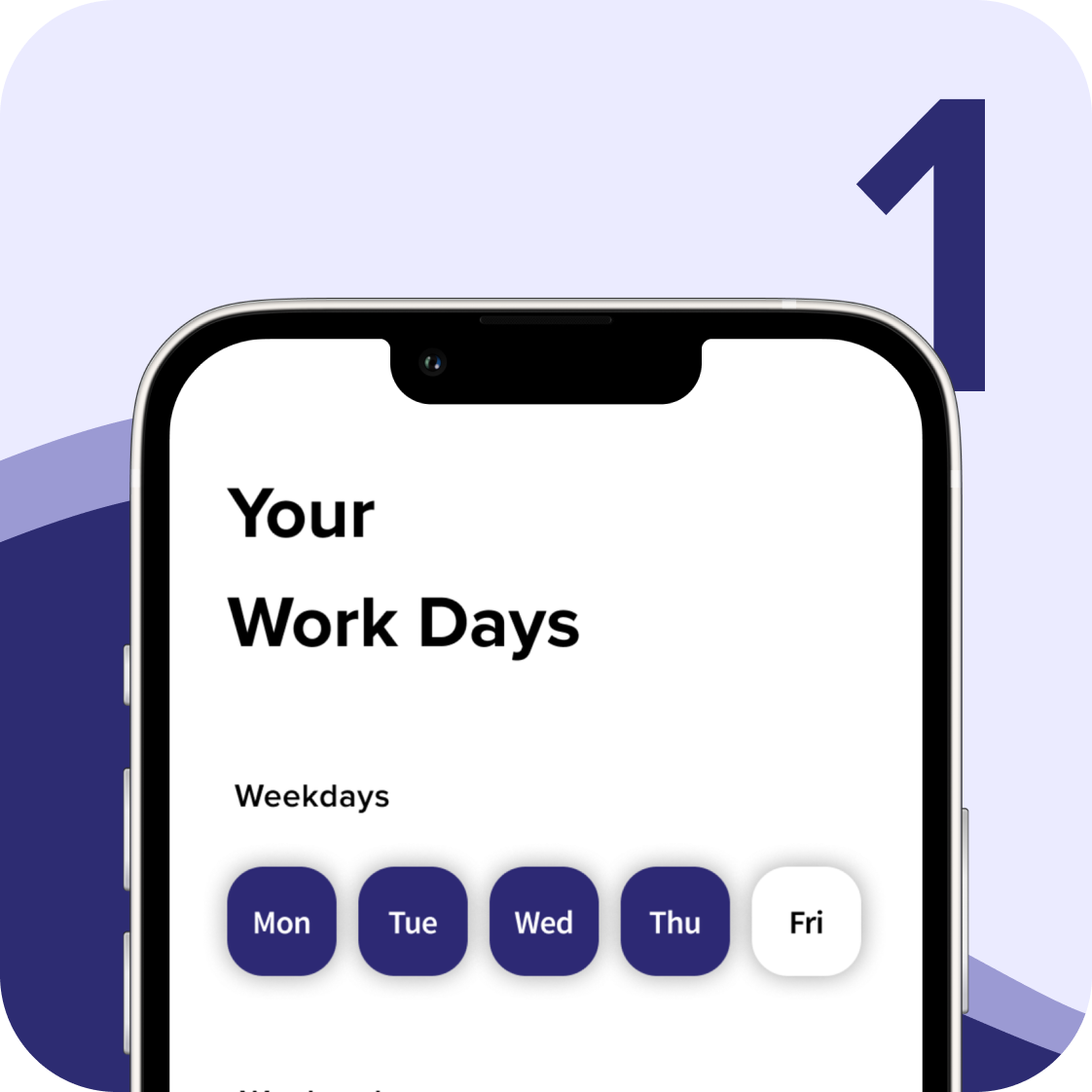 Tell Pave Commute about your preferences and receive a personalized trip recommendation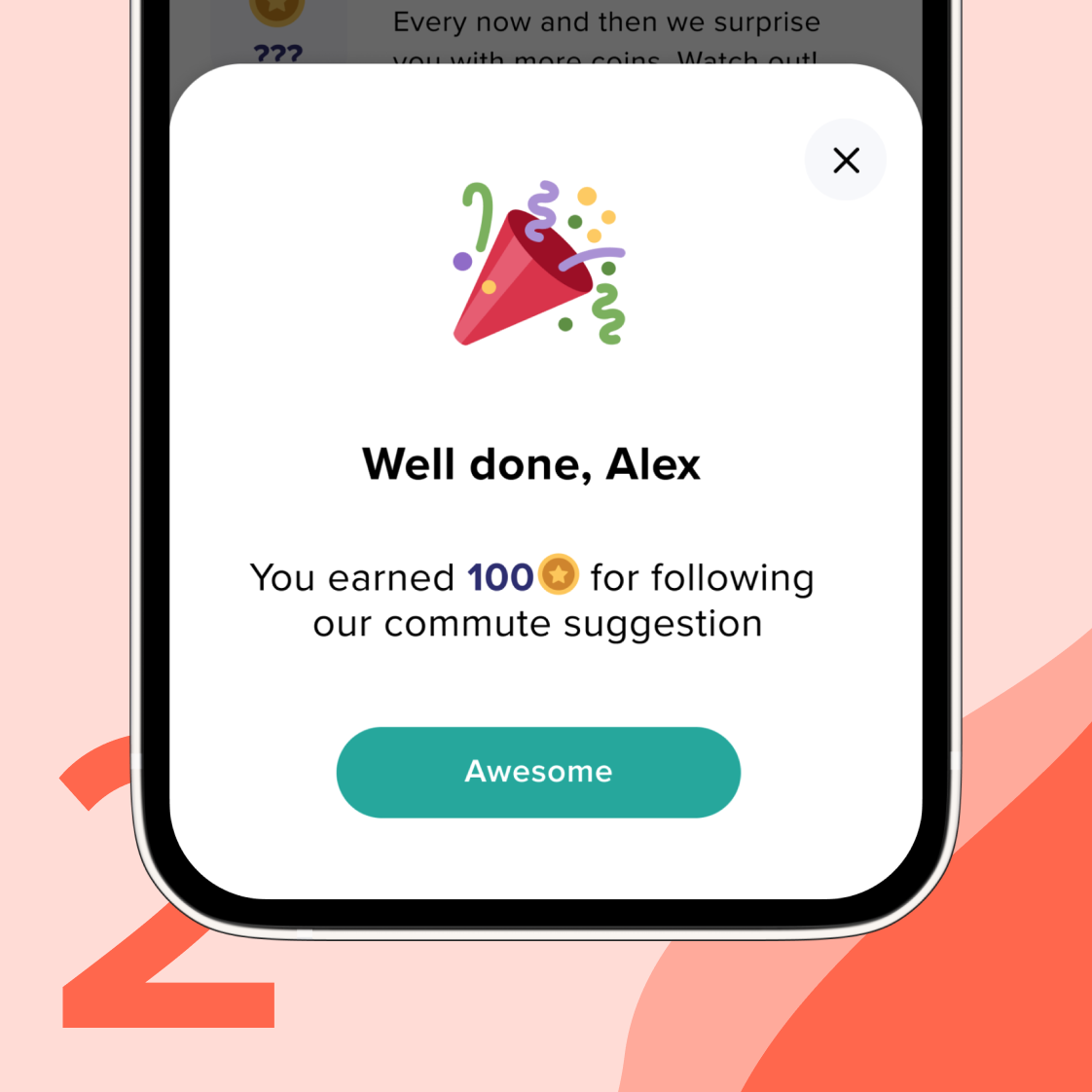 Get rewarded whenever you can make sustainable choices – like biking to work or picking up a coworker on the way if you drive.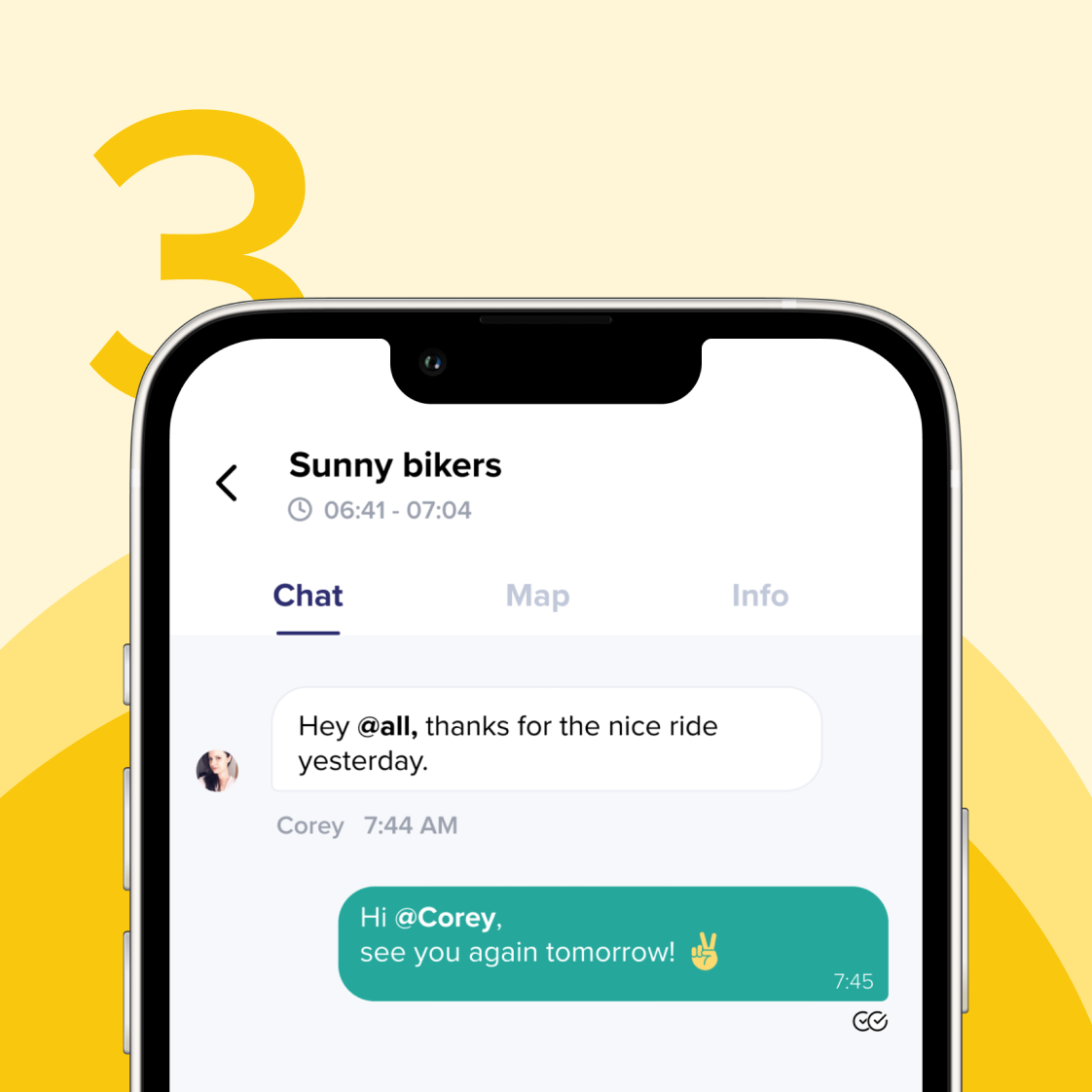 Team up with others to share the commute. Commute groups match you with others who can carpool, bike together, or even ride the train together – and back you up if weather or other factors impact your trip.
An enterprise program backed by science.
Choose the turnkey benefit program for commuters that leverages insights from behavioral research and artificial intelligence to help everyone make smarter choices each time they come to work.
Coming soon! Get notified when we release the whitepaper
A commute program designed for your organization
Employees love Pave Commute. You'll love it too.

Optimize modesplit for employee commute trips

Reduce demand for parking


Happier, more reliable workforce

Social network effect increases employee engagement

Benefits & Employee Engagement
Fill a gap in your benefits offering

Manage and track spend on commuter incentives

Improve employee morale and retention


Raise awareness of the impact of commuting.

Track emissions reductions from smart commuting.
No matter your
industry,
location,
size,
we've got you covered
Pave Commute supports commuters whether your organization is located in an urban, suburban or rural location. Large or small, private or public sector, we have a plan that works for you.














Integrate Pave Commute with ease
Already have great commuter benefits? Great! Pave Commute can optimize your existing spend on incentives, leverage your popular bike program, promote transit subsidies, and boost shuttle ridership.
No commute programs yet? Personalized support from Pave Commute is a turnkey addition to your employee benefits offering you can launch with a few clicks and create meaningful results.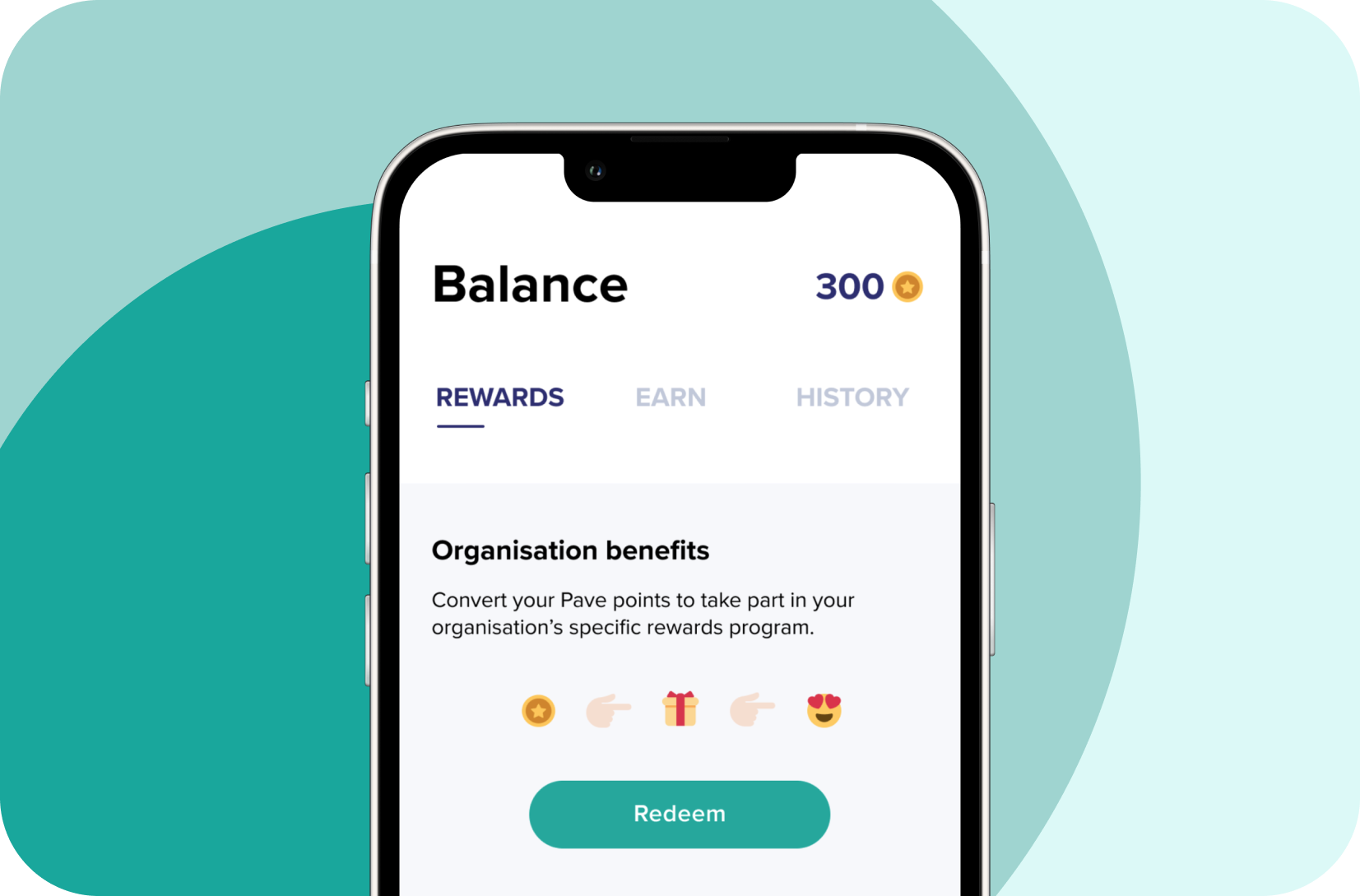 Choose the plan that fits your organization and put Pave Commute in employees' hands as soon as today.
Give your employees the tools to make smart commute choices
annually per eligible employee
Personalized commute support program for your team

Automated launch email program
Pave Commute enterprise impact dashboard
Enterprise technical support
Maximize program impact with smart incentive management
annually per eligible employee
All the Essentials and more:
Automated commuter incentives with on-demand redemption*

Detailed incentive reporting and budget tracking

Dedicated customer success manager
Partner with experts to optimize commuting for your business
All the benefits of Plus and:
Expert-designed launch kit

Pre-launch Enterprise Mobility Audit
Annual Enterprise Mobility Benchmark Reports
*Incentives funded separately by the employer with no additional fees. Let Pave Commute optimize distribution to get the maximum impact, whatever your budget.
Not ready to decide? Talk to a product expert and get a no-obligation demo.
A program backed by behavioral science from the commute experts.
The team that builds Pave Commute designed solutions that power some of the world's leading commute management programs.
vehicle kilometers avoided








Together, our customers are making a difference. Join the movement today!